We are THE specialists when it comes to shop floor Manufacturing Technology. We invite you to profit from our expertise.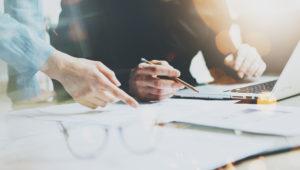 You may know that you need an update in your current production process but may not know where to start. We can help.
Our Consultation Service gives you the benefit of learning exactly what we can do to help you improve production. We will sit down with you to get a full understanding of your operation along with discussing your existing pain points. We also will work with you to understand and determine your short and long terms goals. Understanding not only where you are but where you want to be can help us create a customized solution recommendation.
Over the course of its 16 year history, Kon-Cept has provided impartial consultation to several Fortune 500 manufacturers. Our years of experience in the field of Manufacturing Execution Systems (MMS) and  Manufacturing IT Solutions provides us with a unique insight into the benefits and pitfalls of solution architecture and implementation.
Ready to find out more?
Contact us for details of these and other services we offer that can help you build a more effective manufacturing business.