The names speak for themselves. As do the numbers.
We have implemented Manufacturing Management System (MMS) at some of the top global manufacturers. Since the development of the first version of MMS (MES System), our solution has produced more than 10 million components and 10 million vehicles more quickly and efficiently, and at a lower cost.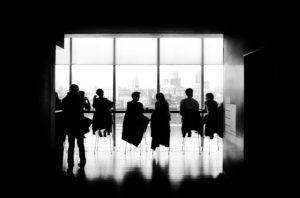 Our most well-known customers are prominent automobile manufacturers like Audi, BMW, and Ford of Europe. Magna Steyr has been using all of our MMS modules in its vehicle production since 2003, while Voss and Kuka are satisfied customers since 2010.
If you have been asking yourself why big players like Audi, BMW or Magna use MMS by Kon-Cept as the Production IT Solution of choice, the answer is quite simple:
MMS is an innovative Manufacturing IT solution which helps them to control their smart factory processes more intelligently in order to realize profit potentials.
See a list of all our customers here. Learn about products that have been produced with the help of MMS here.
Ready to learn more?
We invite you to contact us today to speak to someone about how MMS or one of our custom IT Solutions could help you realize your goals.